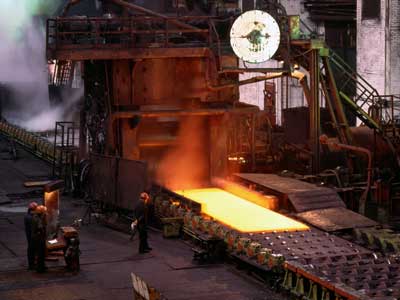 With a vast fleet of equipment, a large staff of experts and broad capabilities, Clean Harbors provides turnkey industrial and environmental services to Steel and Primary Metals facilities.
Clean Harbors has extensive experience managing the unique environmental and waste management issues of the iron, steel and primary metal production industries. From blast furnaces, basic oxygen furnaces, electric arc furnaces, pickling and rolling operations, to galvanizing-coating, coke and sinter plants, copper and aluminum production facilities—we have worked with all types and sizes of operations.
We offer liquid and dry vacuum truck and hydro blasting services, baghouse cleanouts and sewer line cleaning, pipeline cleaning, container rental and management and general maintenance as well as complex above-ground tank cleaning, materials processing and remediation.
Our experience and proficiency help steel and primary metals facilities to mitigate waste, maintain regulatory compliance and create operational efficiencies.
Steel and Primary Metals Industry Services We Provide
Container Management
Emergency Response
InSite Services
Dewatering and Materials Processing
Remediation Services
Waste Disposal Services
Industrial Services