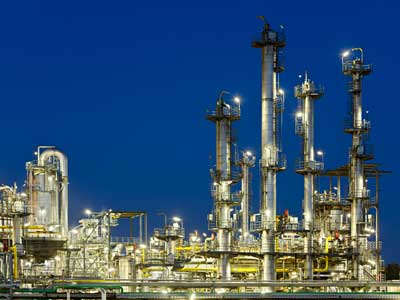 With safety as our No. 1 priority, Clean Harbors offers an integrated portfolio of services with a unique focus on your Refinery operations.
Clean Harbors comprehensive safety programs are employee-driven with a firm management commitment to meet the Refinery industry's safety statistic requirements for service providers.  
We offer routine industrial services such as liquid and dry vacuum, hydro blasting, pipeline cleaning, container rental and management and remediation, to more specialized services including pigging and decoking, chemical cleaning, high pressure, dewatering and materials processing and emergency response.
Our extensive equipment inventory and experienced manpower enable us to deploy the right tools and teams to manage any project. Combined with our significant transportation and disposal assets across North America, Clean Harbors can provide true turnkey services to our Refinery customers. 
Refinery Industry Services We Provide
Waste Disposal Services
Container Management
Emergency Response
Industrial Services
Industrial and Specialty Services
InSite Services
Dewatering and Materials Processing
Remediation Services