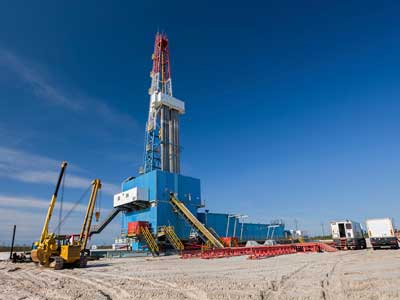 Overview
Clean Harbors is a leading provider of specialized Energy services, offering a broad range of exploration, drilling support and rental equipment, production services, and remote accommodation solutions to some of the largest energy companies operating in North America. 
Our investments in new technologies, central repair facilities, and advanced training programs have created industry-leading practices and capabilities, allowing customers to maximize efficiencies and minimize the environmental impact of their operations. Our reliability and commitment to customer service provides continuous support, even in the most remote North American geographic locations.
Clean Harbors is the only company in North America that provides full, front-end seismic exploration services and acts as a one-stop shop for its customers. Our expertise ranges from conducting terrestrial and aerial-based survey/mapping, to locating buried facilities, to land clearing construction, to seismic shot hole drilling. 
Safety, reliability and high environmental standards are core components of our business. We are recognized as an industry leader in safety, exemplified by our world-class safety record and our company-wide programs to foster and develop a strong safety culture.
Energy Industry Services We Provide
Waste Disposal Services
Seismic Services
Surface Rentals
Production Services
Industrial Services
Emergency Response
Field Services
Lodging Services
Directional Boring