Household Hazardous Waste
---
Overview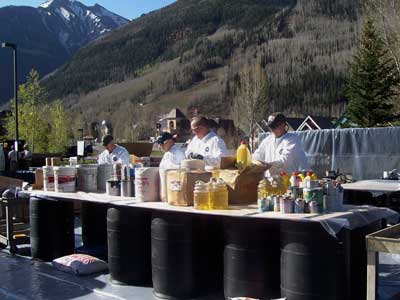 Clean Harbors facilitates thousands of Household Hazardous Waste (HHW) and pesticide collection programs throughout North America—collecting paints, solvents, batteries, fluorescent lamps, pesticides, cleaners and other hazardous materials during one-day, multi-day and mobile events.
Household Hazardous Waste Recycling and Reclamation
Clean Harbors is committed to recycling and reclaiming waste using a variety of methods. We identify opportunities for waste reduction and provide options that previously may have been unavailable to you. For example, our material reuse program collects new or slightly used, unwanted products, which must meet stringent criteria, and makes them available for reuse by the community. 
Household Hazardous Waste Management
Household hazardous waste is transported in our own licensed vehicles to one of our facilities for recycling or disposal. We maintain all required state, provincial and federal permits and ensure our clients are EH&S compliant. From start to finish, Clean Harbors truly provides turnkey Household Hazardous Waste management and is the best choice among environmental waste removal companies.
Download Household Hazardous Waste Management Services Brochure
Download Fact Sheet (Household Hazardous Waste Collection Services)