Overview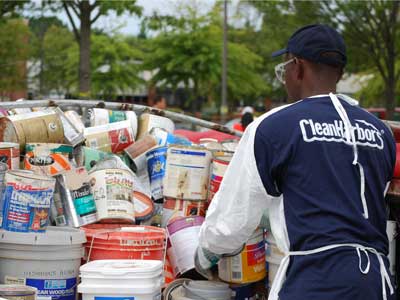 Clean Harbors designs and operates Special Household Hazardous Waste (HHW) Events that allow you to focus collection efforts on high volume or problematic waste streams.
Special waste collection events are often eligible for grant funding and are less costly to operate than full-scale household hazardous waste program collection events. They also provide a greater collection and recycling opportunity for the community, accepting household hazardous waste such as:
Electronic waste (e-waste) – computer monitors, TVs, computer components and consumer electronic devices
Pharmaceutical waste – prescription medications, over-the-counter medications and personal products
Mercury waste – mercury from thermometers, switches, lamps, lights and thermostats
Recycle-only waste – recyclable household hazardous waste such as antifreeze, batteries, oil and paint
Clean Harbors Special Waste Events provide a valuable opportunity for residents and engender goodwill in the community.