Overview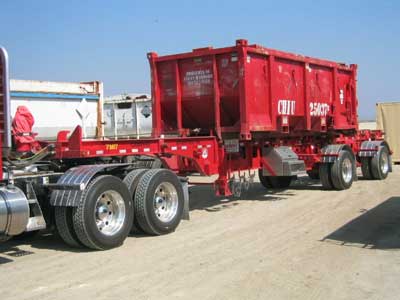 Clean Harbors Bulk Waste Disposal offers services for hazardous and non-hazardous materials.
Our turnkey approach to providing bulk transportation and waste disposal services provides liability protection, and our wide variety of logistic options, supported by our system of bulk waste disposal and management facilities, is unmatched in North America.   
We provide an assortment of recycling, treatment and disposal options for hazardous and non-hazardous liquids, solids, semi-solids and sludge. Additionally, we have numerous transportation methods to move your bulk waste to one of our disposal centers. 
Bulk Waste Disposal Options
Incineration 
Recycling 
Fuel blending 
Wastewater treatment 
Landfill