Overview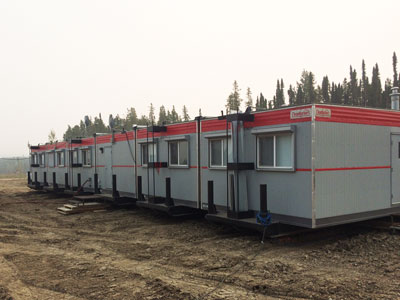 Clean Harbors provides fully equipped mobile Drill Camps to integrate into your short-term, off-site business needs.
Mobile Drill Camps are convenient and necessary for specific drilling projects. We create our camps to provide your workers with the best away-from-home conditions to keep morale high and productivity thriving.

Single occupancy and double occupancy camps available
Five-, six- and twelve-unit camps available
Skidded, easily relocatable and durable
14-, 26- and 52-bed configurations
Two-unit mini camps with six bedrooms
Our Drill Camps can be set up within a 24-hour period, and office workspaces can be added to further customize your business requirements. Clean Harbors has everything you need to prepare for successful off-site projects.