PFAS, PFOA and PFOS Remediation
---
Overview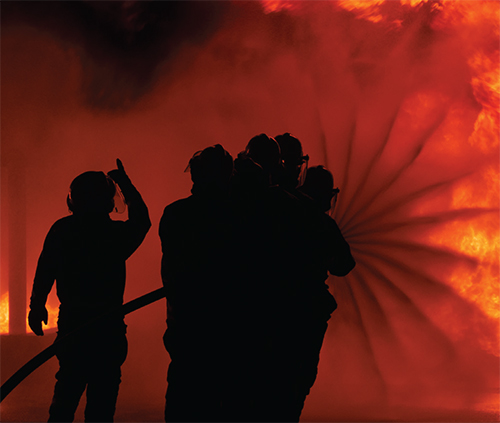 PFAS Disposal Services
Clean Harbors is well situated throughout the U.S. and Canada to manage all disposal requirements related to PFAS, to include incineration of Aqueous Film Forming Foam (AFFF), Investigation Derived Waste (IDW) or remediated and treated soils and waters. With nearly 70% of North America's incineration capacity, our incineration facilities in the U.S. and Canada, such as our Lambton location, ensure that we can meet any incineration requirement from our customers. We incinerate solids, liquids and sludge, and our thermal treatment systems' advanced technology can destroy 99.9999 % of all hazardous constituents.
PFAS Treatment
The family of compounds known as per- and polyfluoroalkyl substances (PFAS) used in consumer and industrial manufacturing are persistent in the environment and are comprised of over 6,000 compounds. The most widely known compounds in this group are perfluorooctanesulfonic acid (PFOS) and perfluorooctanoic acid (PFOA). However, the list of compounds of interest is growing quickly as commercially available standards are developed. Clean Harbors is versed in the nomenclature, analysis methods and treatment of these compounds. We can guide customers through the process of testing, treatment and final deposition and destruction of their materials and media.
Download Fact Sheet (PFAS Disposal Services)
Download Clean Harbors PFAS Study
PFAS Remediation
The concentration and mixture of compounds found in a contaminated stream will determine the necessary approach for efficient removal. Clean Harbors can provide full-scale, temporary and permanent systems, as well as piloting trailers that will compare treatment medias on-site, in real-time. In addition, winterized, self-contained systems can be delivered with modular capabilities to supply the treatment train most suited for each application, including pre-treatment if required.
No Media Restrictions
Clean Harbors is not restricted to using one media. We can evaluate media efficacy with the objective of finding the best solution for each application. In many instances, a combination of treatment is required to achieve the increasingly lower treatment objectives.
Comprehensive Treatment Plans
Clean Harbors can evaluate the analytical data from your site to project and develop the most cost-effective treatment plan. Treatment plans will vary depending upon a number of factors. Our team of experts will work with you to gather the information required to make the most informed decision. Whether you are in the analytical investigative stage, or require an immediate system delivery, we have the personnel, equipment and technical proficiency to handle all of your needs.
Download Fact Sheet (PFAS Treatment Services)
Lifecycle of Project Services Offered:
Sample Collection
Sample Analysis through Certified Partner Laboratories
Analytical Data Review
Treatment Approach Development
Piloting Trailers
Temporary and Permanent Equipment including Media
Operation and Maintenance of Systems
Change Out Services
Media Destruction with Certificate of Destruction