Overview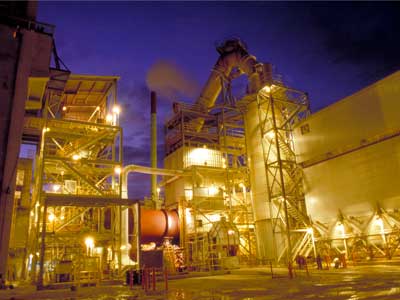 Clean Harbors is the industry's leading provider of high-tech, high-temperature incinerators for destroying hazardous and industrial waste. With our broad permit capabilities and high capacity, our hazardous waste incineration facilities deliver maximum convenience and efficiency.
Download Fact Sheet (Incineration Services)
Clean Harbors Incineration Technologies
With nearly 70 percent of North America's incineration capacity, our five facilities in the United States and Canada guarantee we can meet any requirement from any customer. Our kilns can incinerate solids, liquids and sludge; and, our advanced thermal systems can destroy as much as 99.9999 percent of all hazardous constituents. Our technologies include:
Rotary kiln incineration
Liquid injection technology
Direct incineration
Fluidized bed incineration
Additional Waste Handling Capabilities
For waste that cannot be incinerated, Clean Harbors offers expert handling for:
Explosive classes 1.1, 1.2 and 1.3 
Radioactive material 
NORM/TENORM radioactive material 
Recycling
North America's Most Advanced Incinerator
North America's most advanced incinerator is now keeping the air cleaner for all of us. Our new incinerator at our El Dorado, Arkansas facility meets new source MACT emission standards, which are ten times more stringent for metals and particulate matter.
Download Fact Sheet (Clean Harbors El Dorado Facility Incineration Expansion)
Clean Harbors Lambton Facility
This facility's integrated hazardous waste incineration and landfill services provide a broad range of environmentally responsible solutions. The Lambton facility is the only government-licensed hazardous waste management complex in Ontario, and is a state-of-the-art treatment and disposal center for waste generators across the Great Lakes region. Learn more about the Lambton facility.
Download Lambton Facility Fact Sheet