Overview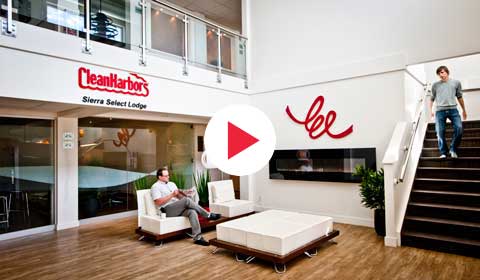 Clean Harbors Lodging Services is a leading housing provider of Open Lodges and provides premier accommodations.
Each camp is strategically located to provide convenient access to various oil and gas projects. They are designed to best utilize the site's landscape by incorporating the personal, social, and recreational aspects of camp living in order to accommodate the needs of today's workforce.
Our complete turnkey camps provide our guests with a wide selection of accommodations and services. Each camp offers private and semi-private room styles which are attentively maintained daily by our housekeeping staff.
Download Fact Sheet (Oilsands Lodge)
Download Fact Sheet (Ruth Lake Lodge)
Download Fact Sheet (Sierra Select Lodge) *This Lodge is booked until 2026.
Open Camp Fast Facts
Over 3,500 beds throughout Western Canada
Full turnkey operations in all open camps
Designed and manufactured by Clean Harbors
Variety of private and semi-private room styles
Meeting rooms
Fitness facilities
Daily housekeeping
Laundry facilities
Recreation room
Satellite TV and wireless internet
On-site 24-hour maintenance staff
On-site parking with plug-ins
Exceptional service