Clean Harbors Has Doubled Its Workforce Since The Recession
---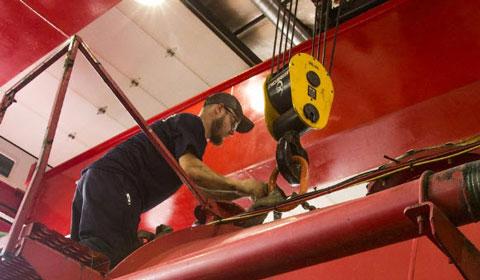 Both the U.S. and Massachusetts are undergoing record job booms, helped in no small part by a few unlikely corners of the local economy.
Across the country, employers added 18 million jobs between the Great Recession's official end in 2009 and the close of last year. The U.S. has now seen 93 straight consecutive months of job growth. Here in metro Boston, employers added more than 324,000 jobs in that span, a 15 percent increase from the recession's end.
Norwell-based Clean Harbors' area of expertise - environmental services and hazardous waste disposal - isn't as sexy as software development, but the firm has nearly doubled its headcount since the recession, to just under 12,700 employees. A large chunk of that increase came through its Safety-Kleen merger and other acquisitions, though some of it has been organic, too. The number of its drivers on the road has more than tripled, and its local headcount has grown by about a third, to nearly 900 workers.
Click here for the full article from the Boston Business Journal