Employment Opportunities Offered for Align Program Students
---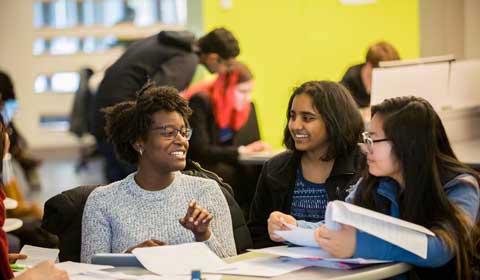 Northeastern University received funding from Pivotal Ventures, the executive office of Melinda Gates, to expand its Align program. Align focuses on closing the diversity gap in tech by giving students from any academic background the ability to earn a master's degree in computer science. The funding will pay for the first semester of study for women and underrepresented minority students-a critical step toward ensuring degree completion.
Clean Harbors supports Align through employment opportunities for its students.
"Employers love diversity of thought and the Align M.S. in computer science allows people to combine their previous background with computer science to become technology leaders," said Carla Brodley, dean of Northeastern's College of Computer and Information Science. "They also love our experiential learning format, which allows them to see our students in action even before they have finished earning their degrees."