Clean Harbors Subsidiary Mitigates Potentially Hazardous Spill
---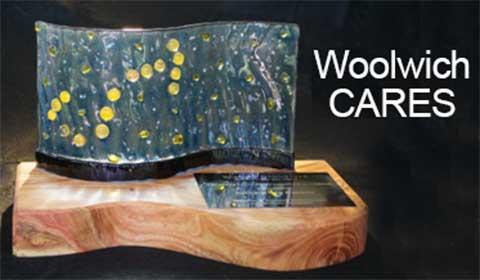 The first ever Woolwich CARES Award was presented at the Monday, June 6, Woolwich Township Council meeting. Ms. Inga Rinne, on behalf of the Township of Woolwich Environmental Enhancement Committee (TWEEC), presented the Woolwich CARES Award to Safety-Kleen Canada.
The word 'CARES' is an acronym for 'community award in recognition of environmental stewardship'. The award was created as a way to recognize corporations who undertake environmental projects because it is both the right thing to do, and it also provides benefits to the community of which the business is a part of, opposed to solely their bottom-line.
In May, 2015, there were 24 barrels of hazardous waste dumped in the sugar bush of a farm, in Conestogo. After conducting an investigation, it was discovered that there were several barrels containing polychlorinated biphenyl (PCB), an extremely harmful pollutant. Safety-Kleen, in partnership with another company, was able to offer their expertise to help clean up the toxic mess, which no one else was prepared to take responsibility for. The cost of removing this hazardous waste would have cost the farm owner an estimated $10,000.