KTLA: Woman Gives Birth After Being Airlifted From Fort McMurray Fire Zone
---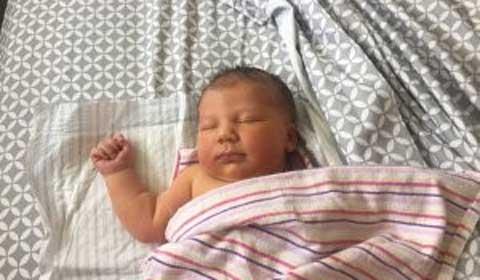 Newborn Kennedy Melina Spohr looks as content as she can be in her baby pictures. But her arrival was anything but peaceful for her parents, who fled the devastating wildfire in Fort McMurray, Alberta.
Stefan and Fallon Spohr had just left the Fort McMurray hospital on Tuesday when a firefighter friend told them that the city was going to be evacuated.
"My wife's contractions got stronger so we flagged down some RCMP and got an escort to the Clean Harbors camp," said Spohr, referring to Canada's famed Royal Canadian Mounted Police. Then an ambulance took them to another camp, where a medevac plane flew Fallon to a hospital in Edmonton. Her husband was able to catch another flight about an hour later.