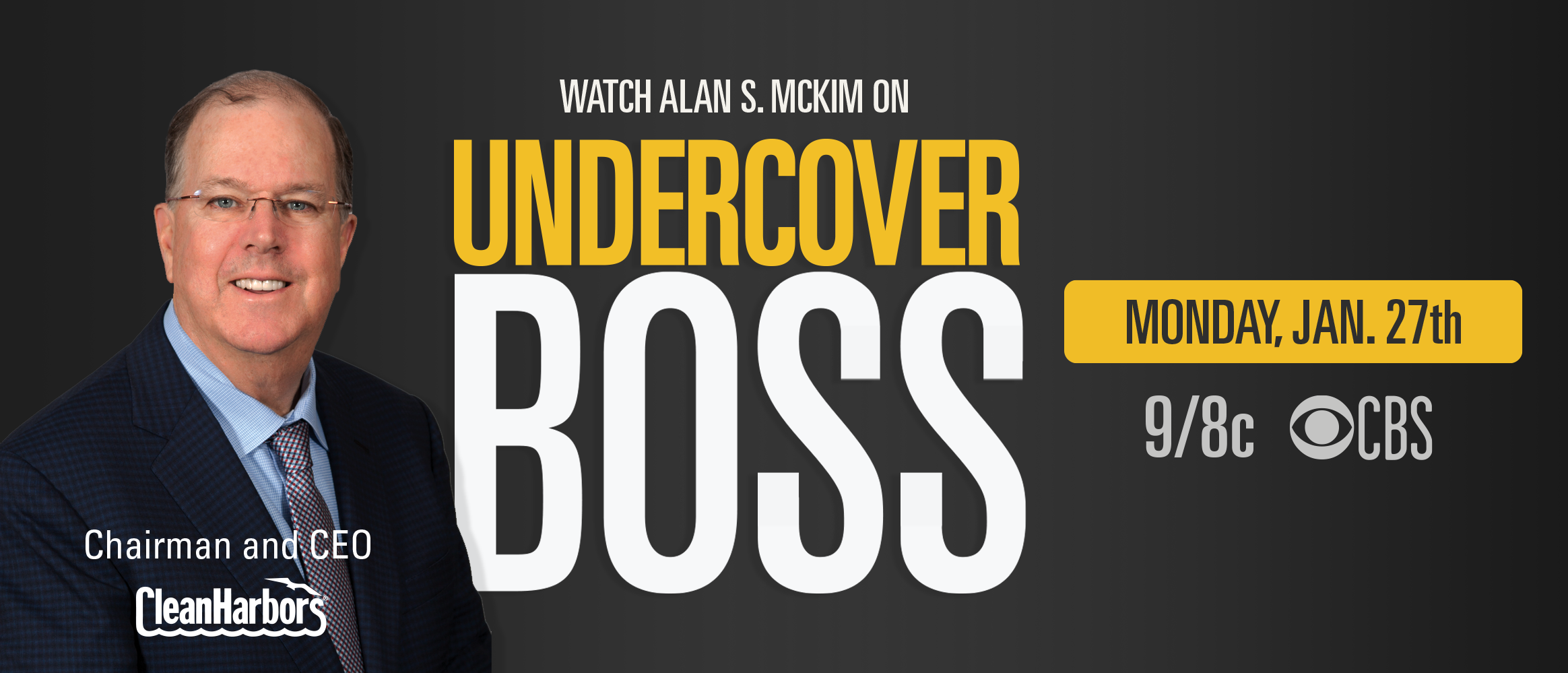 We're excited to announce that Clean Harbors will be on the Emmy-award winning "Undercover Boss" series on Monday, Jan. 27 at 9/8c on CBS. Watch our CEO and Founder Alan S. McKim go undercover and work in disguise alongside our employees at sites in Indiana, Massachusetts, New York and Texas.
"Participating in 'Undercover Boss' gave me the opportunity to revisit my roots and see the company from the front lines again," said McKim, who founded Clean Harbors in 1980. "I was able to engage directly with our employees, see firsthand what was happening inside the company and gain insights into our business from a unique perspective."
Posing as a former mechanic looking to restart his career later in life, McKim tried his hand at multiple roles within Clean Harbors' facilities and job sites in Braintree, Mass., New York City, Plainfield, New Jersey, East Chicago, Indiana and Matagorda Island in Texas. He worked as a Class A truck driver, a hazardous waste specialist, an industrial technician doing confined space enclosure work and a field service worker responding to a hurricane-related disaster.
Join the Clean Harbors Team
Join the Clean Harbors Team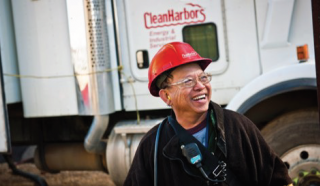 When you are part of the Clean Harbors family, you will perform work that will truly make a difference not only in people's lives but also in protecting the planet. We're looking for top talent for both our teams in the United States and in Canada. With us, you'll help save the environment while being part of a great work environment.
No matter where in the company your career may take you, your work will truly matter. As our business continues to develop and grow across different markets, you will have ever expanding opportunities to influence the way today's business impacts our environment.
To learn more about joining Clean Harbors, visit our Careers site.
Services Featured on Episode
Services Featured on Episode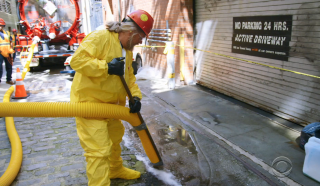 The episode will show CEO Alan McKim, in disguise as "Bill Anderson," performing a variety of environmental services at job sites in Braintee, Mass., New York City, Plainfield, New Jersey, East Chicago, Indiana and Matagorda Island in Texas.
Waste Disposal
In Braintree, Massachusetts, Alan rode along with a Clean Harbors driver packing and unpacking drums of hazardous materials for transport. Clean Harbors provides the widest possible range of truck, rail and ship transportation for waste materials.
Tank Cleaning
Alan also played the role of an industrial technician doing confined space enclosure work, one of the most dangerous jobs in the industry. With highly trained staff, extensive equipment inventory and locations throughout North America, Clean Harbors provides tank cleaning requiring confined space entry.
Chemical Cleaning
While in New York City, Alan went into a chemical cleanup job using high pressure. Whether in the form of liquid or foam, we incorporate the proper chemistry to eliminate deposits and maintain the integrity of the system being cleaned.
Emergency Response
Clean Harbors emergency response deployed to Houston, Corpus Christi and the Texas shoreline immediately following Hurricane Harvey in 2017 and the cleanup is ongoing. Alan joined Clean Harbors crews hauling away he shipwrecks, oil rigs, hazardous materials and other debris washed ashore on Mataorda Island, Texas, for "Undercover Boss." The continued work mitigates the devastation of a wildlife refuge there and protects vital animal habitats into the future.
About Clean Harbors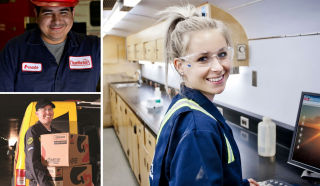 Clean Harbors is North America's leading provider of environmental, energy and industrial services. The Company serves a diverse customer base, including a majority of Fortune 500 companies. Its customer base spans a number of industries, including chemical, energy and manufacturing, as well as numerous government agencies. These customers rely on Clean Harbors to deliver a broad range of services such as end-to-end hazardous waste management, emergency spill response, industrial cleaning and maintenance, and recycling services.
Through its Safety-Kleen subsidiary, Clean Harbors also is North America's largest re-refiner and recycler of used oil and a leading provider of parts washers and environmental services to commercial, industrial and automotive customers. Founded in 1980 and based in Massachusetts, Clean Harbors operates throughout the United States, Canada, Mexico and Puerto Rico.
For more information, please visit our About Us page.