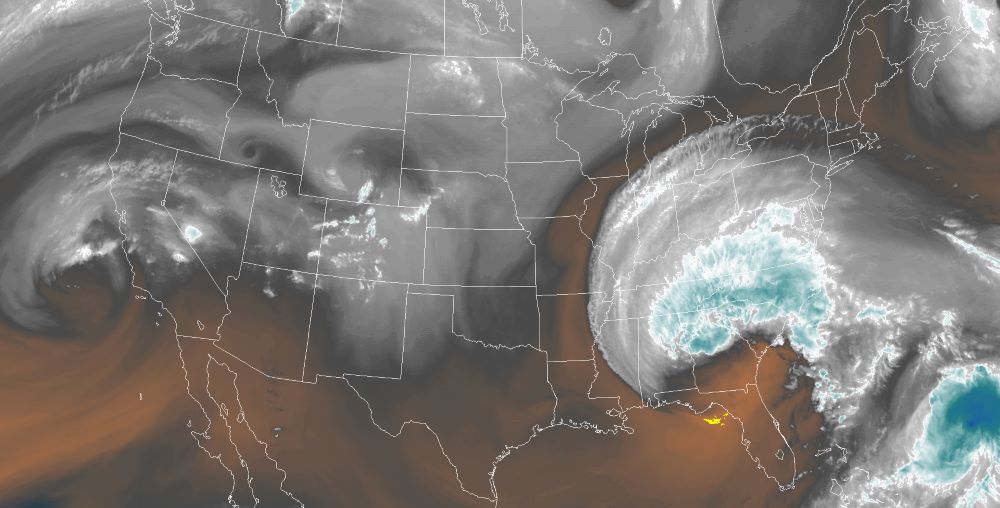 As an organization, you can take steps to protect your business from the unexpected, by performing regular maintenance and upgrading facility equipment. Unfortunately, you can't control the weather that comes your way. Hurricanes and strong storms are unavoidable when you're located in the Gulf Coast and Southern Atlantic Seaboard and can cause costly damage to your business. Avoid frantically searching for limited supplies and in-demand services after a storm by having a plan in place.
Download our Total Storm Response brochure below to learn how Clean Harbors can provide the help your enterprise needs to weather the storm.
Total Storm Response
With more than 200 locations in North America, Clean Harbors can help you mitigate the potential damage and greatly speed your company's recovery from the unexpected. We have the manpower, equipment, and operational support you'll need in the event of a major storm, hurricane, or environmental emergency of any size. Our Total Storm Response package includes a variety of pre-storm and post-storm services including:
Pre-Storm Preparation
Standby Emergency Response Coverage: Our team of experts ensures rapid response to any natural disaster.
On-site Vacuum Services: We provide on-site tank transfers of oil, chemicals, and wastes.
Drum Waste Disposal Services: Regardless of size or waste type, we will make sure your waste is efficiently collected and properly disposed of.
Post-Storm Response
Oil Spill Response: Clean Harbors has the resources and expertise to respond to any size oil spill on land or in water―anywhere across North America.
Unmanned Aerial Services: We maintain a fleet of the latest-technology Unmanned Aircraft to provide real-time surveillance of your property.
Decontamination Services: Clean Harbors for a wide range of circumstances by removing, neutralizing or destroying any harmful substance.
Post-Storm Recovery
D3 Clean™ Services: Disinfection, decontamination and disposal services performed by trained professionals.
CleanPack® - Inventory Management: Clean Harbors proprietary CleanPack Laboratory Chemical Packing services provide proper recognition, handling, packaging, transportation, and disposal of laboratory chemicals.
Debris Removal: We provide industrial roll-offs, heavy equipment, and transportation and disposal services for a wide variety of storm-produced debris.
To see our full list of storm services, download our Total Storm Response brochure today.
---
To get a free quote for our Emergency Response or Disaster Recovery services simply Contact Us or call us on our 24-hour Hotline: 800.645.8265
One call to 800.645.8265 from anywhere across North America connects you to Clean Harbors' 24/7/365 Emergency Operations Center. Our DOT and RCRA-trained Emergency Duty Operators offer unmatched coordination and control of clean-up efforts, ensuring a timely response to your emergency need.