Come See Us During 'Go Bowling at The Glen' to Win a NASCAR Racing Experience, Meet Richard Petty and More!
Clean Harbors is proud to play our part in hosting this year's "Go Bowling at The Glen" racing festivities – entitling the ARCA Menards Series race the "Clean Harbors 100 at The Glen," sponsoring No. 46 driver Thad Moffitt, grandson of the legendary Richard Petty, and the Cup Series' No. 43 driver Erik Jones. There'll be plenty of action off the track too! We're hosting a hiring event with giveaways all weekend.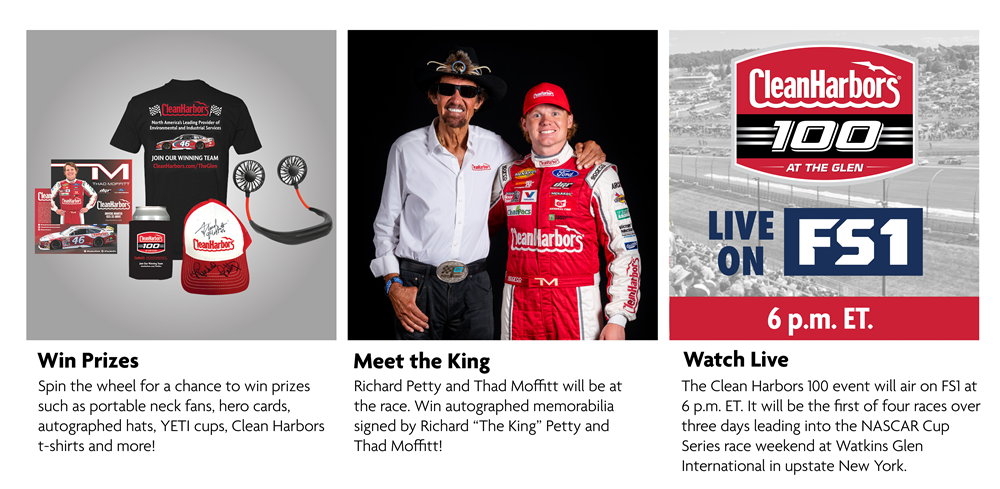 Where to Find Us at 'Go Bowling at The Glen' Weekend
When you arrive at Glen Watkins International, proceed to Gate 2 located off County Route 16. Once you pass through Gate 2, make the first right turn and then the first left turn onto Grand Prix Road. Follow this road over the track crossover and continue straight until you reach the Midway, where you will see our Clean Harbors truck and display. We'll be outside the track from 8 a.m. until race start times Friday, Saturday and Sunday. To view our more detailed map, click here.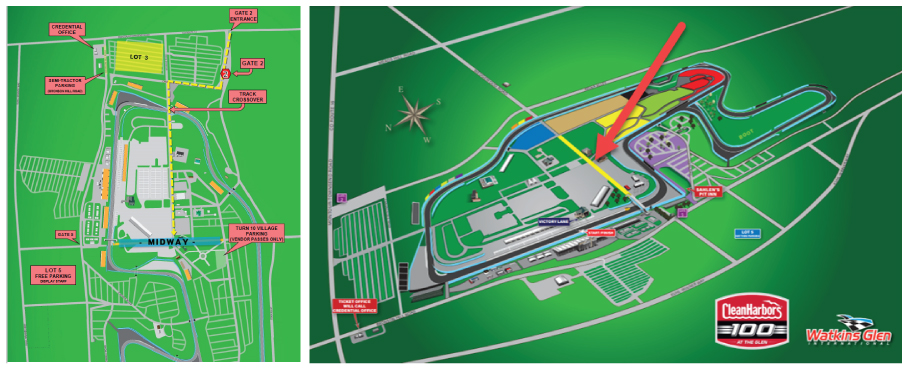 Drivers Wanted
You don't have to drive as well as Petty – the winningest NASCAR driver of all time – to work for Clean Harbors, but you do need dedication. We're looking for applicants ready to start their engines on a new career! Come by our space to apply for a job. The whole family can spin the wheel for prizes, including NASCAR Racing Experience passes, Yeti cups, custom Clean Harbors race T-shirts and more!
You're invited to join our professional driving team across the U.S. and Canada. Our private fleet of more than 8,000 vehicles means a wide range of trucking and equipment operating careers. Clean Harbor's fleet includes box trucks, tankers, dry vans, end dumps, roll-offs, vacuum trucks, combos and more. We have local, regional and over-the-road roles. Our work utilizes both CDL Class A and Class B drivers. We're hiring drivers of all kinds and offering signup retention bonuses of up to $7,500! Call 1-833-32-DRIVE or fill out an application on-site for a chance to be hired on the spot . T-shirts will be given to those who complete an application at our booth!
---
Clean Harbors Giveaways at the Glen
Stop by our booth and grab some Clean Harbors swag! We'll have shirts, hats, koozies, fans, masks and more! We'll also have cutout flyers, referral cards and Thad Moffitt hero cards! Stop by and take a picture with our lifesize, cardboard stand-up of Richard Petty and see if you have what it takes to step into the shoes of "The King"!