Four New Location Fill Previously Underserved Region
---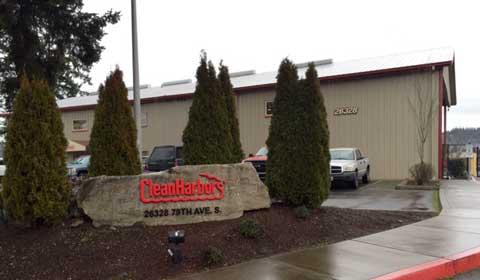 Three thousand miles away from where Clean Harbors began near the eastern terminus of I-90 in Boston, new offices are opening along the western end of the transcontinental freeway in Washington state.
Just three years ago, only the Clean Harbors Kent location in the Seattle metropolitan area existed. Now, the company has expanded across the I-90 corridor and dots the Northwest with more expansion in mind.
Midstate, Clean Harbors opened its Moses Lake location on April 1, 2013. Further down I-90, the Spokane service center began operations on Oct. 1 in the far eastern edge of the state - bookending with Kent. Most recently, a satellite office south of Moses Lake opened at the start of the new year in Pasco.
From those locations, field services crews are able to serve the whole of Washington, Eastern Oregon, North Idaho and Western Montana, said area Director of Field Services Kelly Ottmar.
Additionally, the Eugene, Ore. office, opened in October, covering Southern Oregon. That location makes Portland the midway point between it and Seattle.
With the spree of locations opening, Clean Harbors is now looking to utilize its new foothold in the Northwest and build on its name recognition in any area where the business is little known.
"It's still a work in progress," Ottmar said. "We're pushing hard."
The new service centers will provide tank cleaning, decontamination and dismantling, excavation, pond cleaning, marine booming and emergency response services. All amenities, Ottmar noted, fulfilling a need in the respective areas.
With loads of manufacturing business in the Moses Lake area - including silicon and carbon fiber producers, a car factory and an air bag plant - the service center there is making strides despite being less than 3-years-old.
The Pasco center services a nuclear power plant reservation in the area and does railway work.
Long term, Ottmar said the plan is to continue the Northwest expansion - first into Idaho.