Eric J. Dugas Named as VP, Corporate Controller and Chief Accounting Officer
---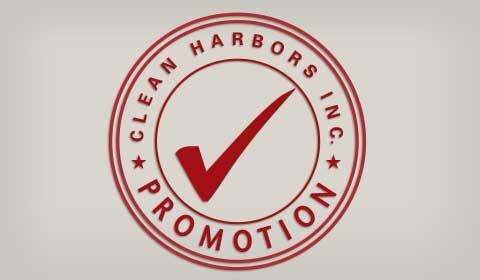 Clean Harbors, Inc., the leading provider of environmental, energy and industrial services throughout North America, today announced the appointment of Michael L. Battles, 47, as Executive Vice President and Chief Financial Officer (CFO), as part of a planned transition. Mr. Battles has served as the Company's Senior Vice President, Corporate Controller and Chief Accounting Officer since 2013. James M. Rutledge, the Company's CFO since 2005, will remain in his role as Vice Chairman and President.
"Mike's broad financial experience of more than 20 years, including his background as a public company CFO, make him the ideal choice to be our next Chief Financial Officer," said Alan S. McKim, Chairman and Chief Executive Officer. "He has successfully led our accounting function during the past two plus years, including significant work related to cost reductions and the planned carve-out of our energy-related businesses. His energy, vision and acumen will be instrumental in helping to drive our corporate strategy going forward."
"Jim Rutledge has done an outstanding job in his 10 years as CFO, and will work closely with Mike as he transitions into his new role," McKim said. "In addition to his contributions at the Board level, Jim's responsibilities have included successfully managing several of our administrative functions, including legal, transportation and compliance, health and safety and investor relations. He will continue to oversee those functions as well as provide counsel on strategic and financial aspects of the Company."
Prior to Clean Harbors, Mike spent 12 years in a variety of senior financial positions at PerkinElmer Inc. (NYSE: PKI), a global leader in human and environmental health. Most recently, he was Vice President and Chief Financial Officer of PerkinElmer's Human Health business. He directed the financial planning across each of the business units within Human Health driving operating performance. Prior to his role in Human Health, he served as Chief Accounting Officer for several years and Acting Chief Financial Officer during a one-year search period. Prior to PerkinElmer, Mike held several positions at Deloitte & Touche LLP from 1990 to 2001, including senior manager, accounting and auditing. He earned a Bachelor of Science degree in Business Administration with a concentration in accounting from the University of Vermont. He is a Certified Public Accountant.
In conjunction with the CFO announcement, the Company named Eric J. Dugas as Vice President, Corporate Controller and Chief Accounting Officer. Eric began his career at Clean Harbors in early 2014 as the Director of External Reporting and Technical Accounting, where he was responsible for the Company's financial statements filed with the SEC, the development of technical accounting processes and policies, aiding in the strengthening of internal controls, and finance support for recent acquisitions and the planned carve-out.
"Eric has proven himself as a strong finance leader here at Clean Harbors," Rutledge said. "His experience from a public accounting background, coupled with extensive financial insight, will serve us well in his new position. He now will oversee all aspects of our accounting function, including internal and external reporting, ensuring regulatory compliance, setting and enforcing accounting policies and developing world-class financial best practices. We are confident he will thrive in this expanded role."
Prior to joining Clean Harbors, Eric spent 13 years with Deloitte & Touche LLP, where he held several positions of increasing management responsibility. He earned a Bachelor of Science degree in Accounting from Boston College and is a Certified Public Accountant.
About Clean Harbors
Clean Harbors (NYSE: CLH) is North America's leading provider of environmental, energy and industrial services. The Company serves a diverse customer base, including a majority of the Fortune 500, across the chemical, energy, manufacturing and additional markets, as well as numerous government agencies. These customers rely on Clean Harbors to deliver a broad range of services such as end-to-end hazardous waste management, emergency spill response, industrial cleaning and maintenance, and recycling services. Through its Safety-Kleen subsidiary, Clean Harbors also is North America's largest re-refiner and recycler of used oil and a leading provider of parts washers and environmental services to commercial, industrial and automotive customers. Founded in 1980 and based in Massachusetts,Clean Harbors operates throughout the United States, Canada, Mexico and Puerto Rico. For more information, visit www.cleanharbors.com.
Safe Harbor Statement
Any statements contained herein that are not historical facts are forward-looking statements within the meaning of the Private Securities Litigation Reform Act of 1995. These forward-looking statements are generally identifiable by use of the words "believes," "expects," "intends," "anticipates," "plans to," "estimates," "projects," or similar expressions. Such statements may include, but are not limited to, statements about future financial and operating results and other statements that are not historical facts. Such statements are based upon the beliefs and expectations of Clean Harbors' management as of this date only and are subject to certain risks and uncertainties that could cause actual results to differ materially including, without limitation, those items identified as "risk factors" in Clean Harbors' most recently filed Form 10-K and Form 10-Q. Therefore, readers are cautioned not to place undue reliance on these forward-looking statements. Clean Harbors undertakes no obligation to revise or publicly release the results of any revision to these forward-looking statements other than through its filings with the Securities and Exchange Commission, which may be viewed in the "Investors" section of Clean Harbors' website at www.cleanharbors.com.

View source version on businesswire.com
Source: Clean Harbors, Inc.
Clean Harbors, Inc.
James M. Rutledge, 781-792-5100
Vice Chairman and President
InvestorRelations@cleanharbors.com
or
Eric Kraus, 781-792-5100
EVP Corporate Communications & Public Affairs
Kraus.Eric@cleanharbors.com
or
Jim Buckley, 781-792-5100
SVP Investor Relations
Buckley.James@cleanharbors.com