Overview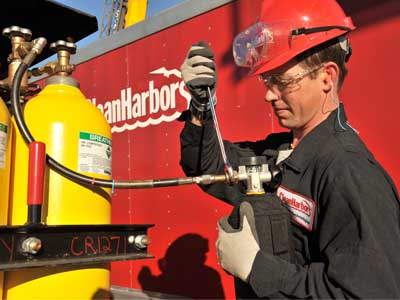 With proven expertise, vast equipment and manpower and a strong focus on safety, Clean Harbors provides comprehensive Industrial Services to clients throughout North America. 
Clean Harbors manages hazardous, non-hazardous, wet and dry materials utilizing specialized equipment and techniques. Our Industrial Services include liquid/dry vacuuming, hydro jetting and blasting, boiler cleaning, condenser and heat exchanger tube cleaning, chemical cleaning, pipe cleaning and removal and more.
Plant outages and turnarounds are costly but necessary events for industrial facilities. Our highly trained staff assist with all aspects of these processes, including waste transportation and disposal.
Health and Safety Are Top Priority
Clean Harbors DART, TRIR and EMR ratings are some of the lowest in the industry. We are dedicated to completing projects on time, within budget and without incident.