Overview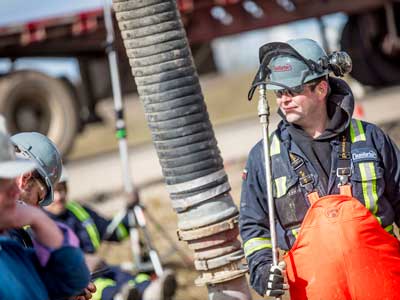 When you need your mud tank cleaned, you can't afford to wait around.
Clean Harbors is your one-source solution, quickly and efficiently cleaning your mud tanks utilizing our hydrovac technology and experienced crews. Supported by deep resources, we can also bring in hot water and vacuum trucks.
We can clean tanks of any shape and size, even tanks located inside buildings or at a remote location. Our equipment ensures the rapid, safe and complete removal of solids and liquids from tanks.