Overview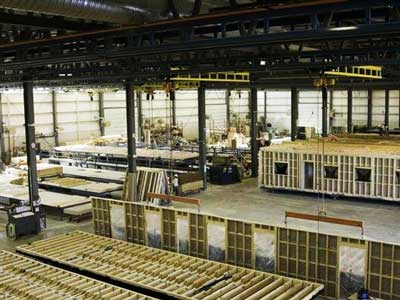 BCT Structures, a Clean Harbors company, manufactures revolutionary permanent and relocatable modular buildings that fit within customers' budgets. 
Workforce housing requirement, including kitchens, dormitories and drill camps
Hotels, lodges, apartment complexes and schools
Administrative and multi-use offices
Non-combustible, multistory complexes
Using modular design and assembly line manufacturing, BCT Structures substantially reduces the time required to design, build and install a finished product. Since we manufacture in a controlled and closed facility with a substantial quality assurance program and a supervised construction process, you are ensured a high-quality and innovative product. 
To learn more about our manufacturing solutions, please visit BCT Structures.
Download Fact Sheet (Modular Manufacturing)
Download Fact Sheet (Modular Office and Administrative Buildings)
Download Fact Sheet (Modular Dormitories)