Overview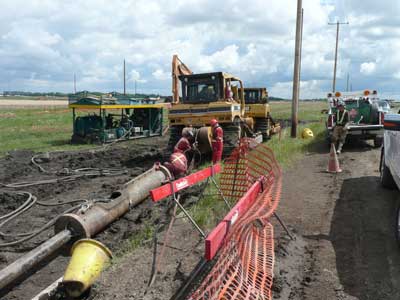 Clean Harbors Pipe Extraction services allow for the removal of abandoned pipelines and stuck directional drill rod.
Pneumatic-powered tools are attached to the abandoned or stuck pipe and an air hammer is reversed in order to help loosen the stuck pipe in the ground. The air hammer is used in conjunction with dozers and bed trucks to extract the pipe as it loosens.
Clean Harbors has the technical expertise to remove lines from underwater courses, roadways and other environmentally sensitive areas.