Overview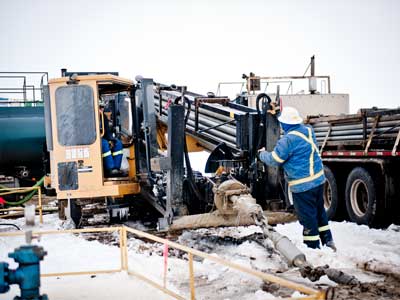 Clean Harbors Directional Boring services offers experienced operators and technical equipment to execute bores up to 1,000 meters in length and pipe sizes up to 36 inches in diameter.
Clean Harbors provides comprehensive Directional Boring services using directional drills, air hammers and pipe fusion equipment. A team of professionals experienced with horizontal drilling methods and techniques has managed the growth and demands of clientele seeking solutions and alternatives to challenging underground installations.
We service the oil and gas industry and municipalities by installing pipeline, fibre optic, cable, gas, and water and sewer lines. We can complete a bore plan before commencing the job and a bore profile once the project is completed. These profiles contain exact measurements to the depth and slope of the utility or pipe being installed and provide the basis for the most appropriate engineering design. 
Consulting services are also available.